THAI PRASERT PLASTIC COMPANY LIMITED (TPS)was established in 1975 in a form of limited partnership. We have registered as a company limited since 1989. We are continuously successful manufacturer in plastic container industrial because of our high profile experience team, and our dedicated works to meet customer's needs with standard quality control.
TPS is located on Bangna-Trad road, Bangna, Bangkok. It is approximately 15 kilometers from downtown and approximately 25 kilometers from Suvarnabhumi airport. About product and service, "ONE-STOP SERVICE" is our policy to help customer succeeding his/her objective in one time shopping. Our professional services and consultant are design, product production, label production, labeling, and delivery. We offer both food and non-food plastic containers with variety ranges. Our materials are HDPE, LDPE, PP, or PET. Each qualified material is selected for producing our appropriate products for a wide range of applications such as lubricant, drinking water, distilled water, fish sauce, etc.
To gain competitive advantage and value to our customer's satisfaction, we are dynamic and continuously developing our organization. In 2001, we implemented 5S in order to improve our working environment. We were awarded ISO 9001:2000 certificate in March 2002. We have constantly developed our standard and attained ISO 9001:2008 since 2010.

Our dedicated service is your benefits

To become a regionwide leading manufacturer in plastic container industry.

To become the leading manufacturer of plastic containers for both food and non-food product through our efficient, performance equipment and machinery, proficient staffs, and expert management team, while striving to satisfy our customers with our high-quality products and outstanding services.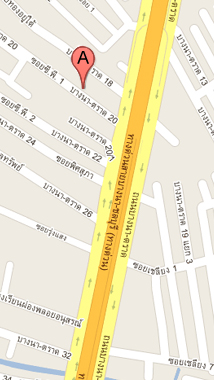 Non-food container

we offer several standard sizes of each category below.

- Grease canister
- Distilled bottle
- Acid bottle
- Lubricant bottle
- Lubricant gallon
- Lubricant pail

Food container

we offer several standard sizes of each category below.

- Drinking bottle PE,PP
- Drinking bottle PET
- Fish sauce container
- Drinking pail

One-Stop Service

Our "One stop service" policy combines all involved service within one place with the aim to achieve customers' objective and satisfaction. Our services are as following.

Design for product, packaging, or label

Production by ISO 9001 qualified .

Label production

Labeling Service

Delivery Service